Kawasaki Versys 1000
The Versys 1000 was designed to deliver maximum enjoyment across a wide variety of road conditions, allowing riders to fearless conquer the paths in well-paved cities, and less-travelled roads.
The Versys 1000 offers maximum riding enjoyment across a wide variety of street riding situations. Whether riding solo or two-up, around the corner or around the globe, this fun-to-ride road sports bike's unique combination of a highly responsive In-Line Four engine tuned for flexibility, and a nimble chassis fitted with dynamic suspension will have riders grinning in their helmets. Add in the upright riding position and you have package that really comes into its own on twisty mountain roads.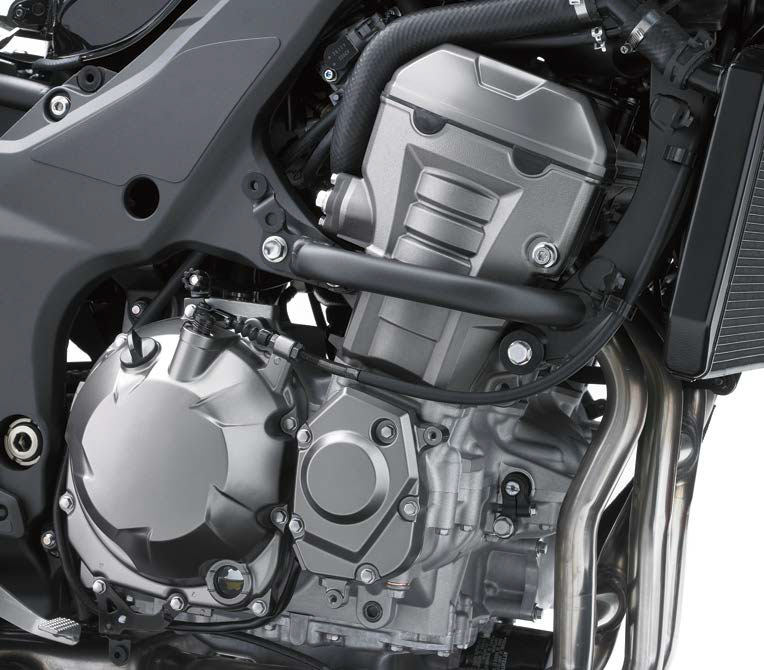 Engine
To maximize the Versys 1000's fun factor, the engineers equipped the Versys 1000 with a DOHC, 16-valve, 1043, In-Line Four engine with a superb throttle response, strong torque at all RPM (especially at low-mid range) and a seductive intake howl which delivers a physical and aural sensations that will cause roadgasm at every twist of throttle.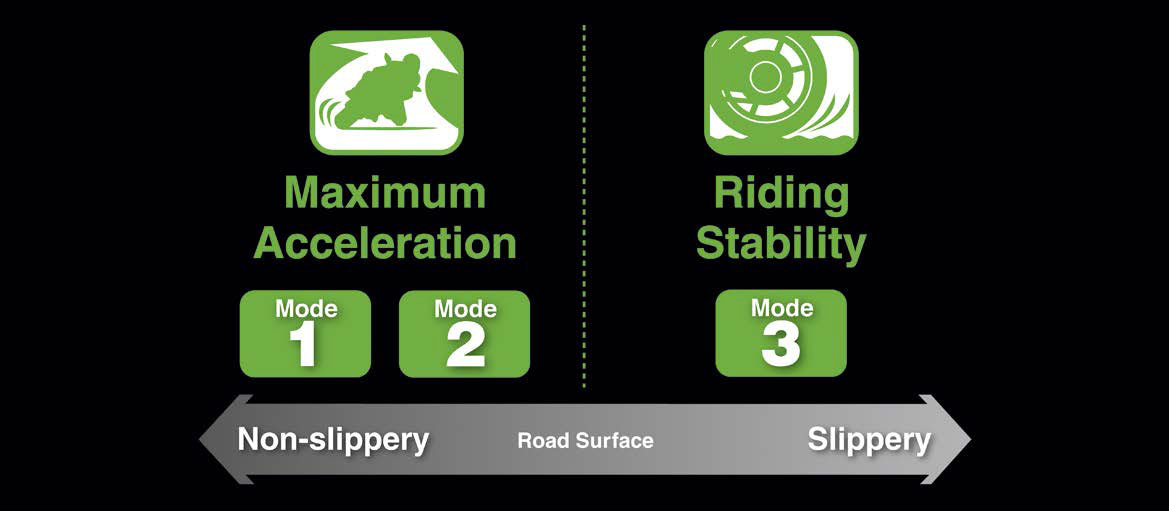 KTRC
Built to be the ideal adventure bike, the KTRC system offers riders enhanced support and peach of mind when traversing through a variety of road conditions.
KTRC comes in 3 modes.
Mode 1: Designed for smooth roads, and maximum acceleration and low level of intrusion.
Mode 2: For normal operations intrusion
Mode 3: For rough and wet roads and high level of intrusion. Has high level of engine control in the case of slips and wheel spins.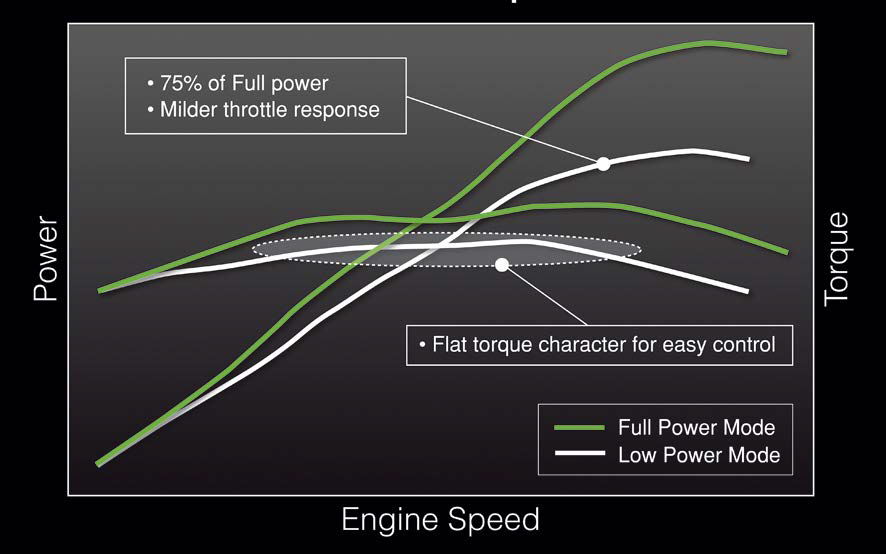 Engine
The Versys 1000 also allows riders to choose between full power and low power mode delivery to suit preference and road conditions .
Low power mode limits output to 75% of full power, and uses a milder throttle response .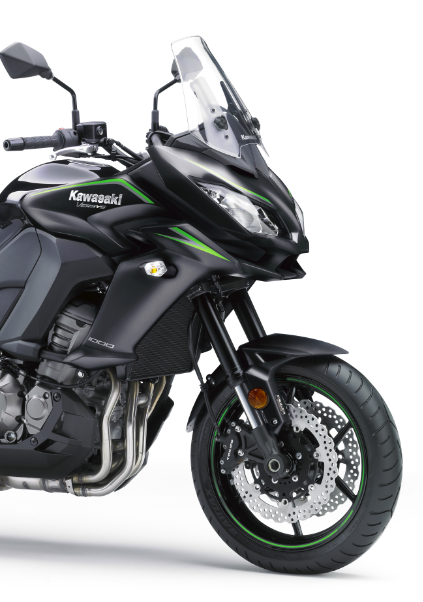 Long Travel Suspension
Because real world riding occurs on streets that are often less than circuit smooth – road imperfections (bump, potholes) are far from rare.
The Versys 1000's long travel suspension allows riders to cope with less-than-perfect road conditions without requiring riders to back off the throttle.